Events
ME512 Seminar Series- Chris Rahn 3-4:20PM
McCormick - Mechanical Engineering
3:00 PM
//
L211, Technological Institute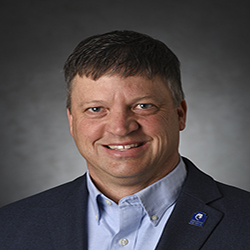 Battery Systems Engineering Enabling Mobility and Grid Independence
Batteries enable mobile and un-plugged electronics with applications ranging from cell phones to solar homes. Batteries are being widely adopted to increase the efficiency and effectiveness of hybrid and electric vehicles, including electric aircraft. Cost and life of the energy storage system, however, are concerns that limit the desirability of battery powered devices. This seminar introduces the electrochemistry, dynamic modeling, and controls associated with the emerging field of battery systems engineering. The governing partial differential equations are derived, simplified, discretized, and reduced in order to develop efficient and accurate models that include important aging and thermal effects. Model-based state of charge and state of health algorithms are derived that predict the remaining charge and capacity evolution of a battery pack, respectively. Dynamic current limiters and thermal management algorithms are shown to maximize power and minimize degradation. New research directions in active safety and multifunctional battery systems are described.
Bio:
Christopher D. Rahn graduated from the University of Michigan with a B.S. in mechanical engineering in 1985 and an M.S. from the University of California, Berkeley in 1986. After three years as a Research and Development Engineer at Ford Aerospace, he returned to Berkeley to pursue a Ph.D. After graduating from Berkeley in 1992, Dr. Rahn joined the Department of Mechanical Engineering at Clemson University. In 2000, he moved to the Pennsylvania State University where he is now the J. 'Lee' Everett Professor of Mechanical Engineering, Associate Dean for Innovation in the College of Engineering, Director of the Mechatronics Research Laboratory, and Co-Director of the Battery and Energy Storage Technology Center. Dr. Rahn's research work on the modeling, analysis, design, and control of mechatronic systems has resulted in three books (including Battery Systems Engineering), over two hundred peer reviewed publications, and several patents. An ASME Fellow, Dr. Rahn is the Technical Editor of an ASME journal and chaired an ASME technical committee and the executive committee of the ASME Design Engineering Division.
click to see full description

more
click to hide full description

less
Monday, March 2, 2020 at 3:00 PM - 4:00 PM
L211, Technological Institute Map
McCormick - Mechanical Engineering
SIMPSON LECTURE: K.R. Sreenivasan, PhD
McCormick - Mechanical Engineering
3:00 PM
//
L211, Technological Institute
On Loops and Balls
Abstract
The turbulence problem at the level of scaling exponents is hard in part because of the multifractal scaling of small scales. However, a huge simplification in the problem results if one considers velocity circulation around Eulerian loops as the property of interest. We first show that circulation properties depend essentially on the area of the loop, not its shape; the relevant contour area is the scalar area, not the vector area; and what matters is the minimal area of the loop.
Bio
K.R. Sreenivasan is a University Professor at New York University and holds appointments in the Department of Physics of the Graduate School of Arts and Sciences, Department of Mathematics at the Courant Institute of Mathematical Physics, and the Department of Mechanical and Aerospace Engineering of the Tandon School of Engineering, where he is also the Eugene Kleiner Professor of Innovation. Before joining NYU, he held appointments at Yale University (22 years), University of Maryland (one year), the International Center for Theoretical Physics in Trieste, Italy. His area of research is fluid mechanics, especially turbulence. In addition, he has held a number of leadership positions in academia.
click to see full description

more
click to hide full description

less
Monday, March 9, 2020 at 3:00 PM - 4:00 PM
L211, Technological Institute Map
McCormick - Mechanical Engineering
TAM Seminar Series Presents: Benedetto Marelli
McCormick - Mechanical Engineering
11:00 AM
//
A230, Technological Institute
Dr. Benedetto Marelli
Department of Civil and Environmental Engineering
Massachusetts Institute of Technology
Presentation Title: Growing structural proteins into advanced materials for food security.
Abstract: Applications of robotics and sensing technologies, big data analysis and biotechnology in farming, plant and food science are highly sought to guarantee global food security while mitigating the environmental impact of agriculture. In this scenario, the potential benefit of applying materials science principles to enhance food security remains underexplored when compared to material- based research efforts in biomedicine, energy and optoelectronics. In this seminar, we highlight recent development in the nanomanufacturing of structural proteins to engineer a new generation of advanced materials that can be interfaced with food and plants. We will present newly developed techniques to direct the assembly of structural proteins into nanostructured materials that can serve as: edible coatings to prolong the shelf-life of perishable food, microenvironments to boost seed germination in saline soil and injectors to deliver payloads in plant vasculature. These examples will provide an opportunity to discuss how the establishment of a successful interface between biomaterials and plants tissues requires the development of a basic scientific knowledge on: mechanics of disorder to order transitions in proteinaceous materials during condensation phenomena, fluid mechanics and transport phenomena in plants vasculature, and swelling of porous materials exposed to plant fluids.
Biography
Benedetto Marelli is the Paul M. Cook Career Development Assistant Professor in the Department of Civil and Environmental Engineering at the Massachusetts Institute of Technology. He received a B.Eng. and a M.Sc. in Biomedical Engineering from Politecnico di Milano in 2005 and 2008 and a PhD in Materials Science from McGill University in 2012. After a Postdoc in the Silklab at Tufts University, Benedetto joined the MIT Faculty in November 2015. At MIT, the Marelli research group works in the area of structural biopolymers and nanomanufacturing. By using biofabrication strategies that integrate bottom-up and top-down techniques, the research efforts are focused on the design of materials that act at the biotic/abiotic interface with applications in precision agriculture and food security. Benedetto has recently received several awards, including PECASE, NSF CAREER, ONR Young Investigator Award and ONR Director of Research Early Career Award.
click to see full description

more
click to hide full description

less
Tuesday, March 10, 2020 at 11:00 AM - 12:00 PM
A230, Technological Institute Map
McCormick - Mechanical Engineering